12/15/20 UPDATED: Michigan and Arizona hearings added.
11/10/2020 UPDATED: More evidence added to the list below.
Well, ladies and gentlemen, it's been a while.
A lot has happened with me since I last blogged – including a "temporary" shutdown for opsec purposes that I had forgotten to lift for a long time.
But now it's time to come back. This moment matters. This moment is an axis of history.
Donald Trump won this election. Make no mistake. If legal votes, and only legal votes, are counted, Donald Trump won bigly. Possibly by a larger margin than he did in 2016 – we may never know. Then, in the dead of night, counting stopped. Republican poll-watchers were forced out of counting rooms. And suddenly, somehow, hundreds of thousands of previously undiscovered ballots materialized in Democrat-controlled cities in swing states that Joe Biden needed to win. And wouldn't you know? When the counting resumed, it turned out nearly all (sometimes actually all) of those ballots were for Biden.
The statistical anomalies and even direct eyewitness evidence of various types of shenanigans are increasingly documented. Links to relevant information below:
https://www.stltoday.com/news/local/govt-and-politics/missouri-attorney-general-backing-gop-lawsuit-challenging-pennsylvania-mail-in-ballots/article_a5e00d3d-7777-5492-947c-8e0c17ebe24c.html
This section will be continually updated with credible evidence of election fraud as I find it.
This infographic shows the state of the race as of Nov 8, 2020, based on official state counts (not media reports):
New Evidence as of 11/10/2020:
https://thedonald.win/p/11Q8O2wesk/happening-calling-every-pede-to-/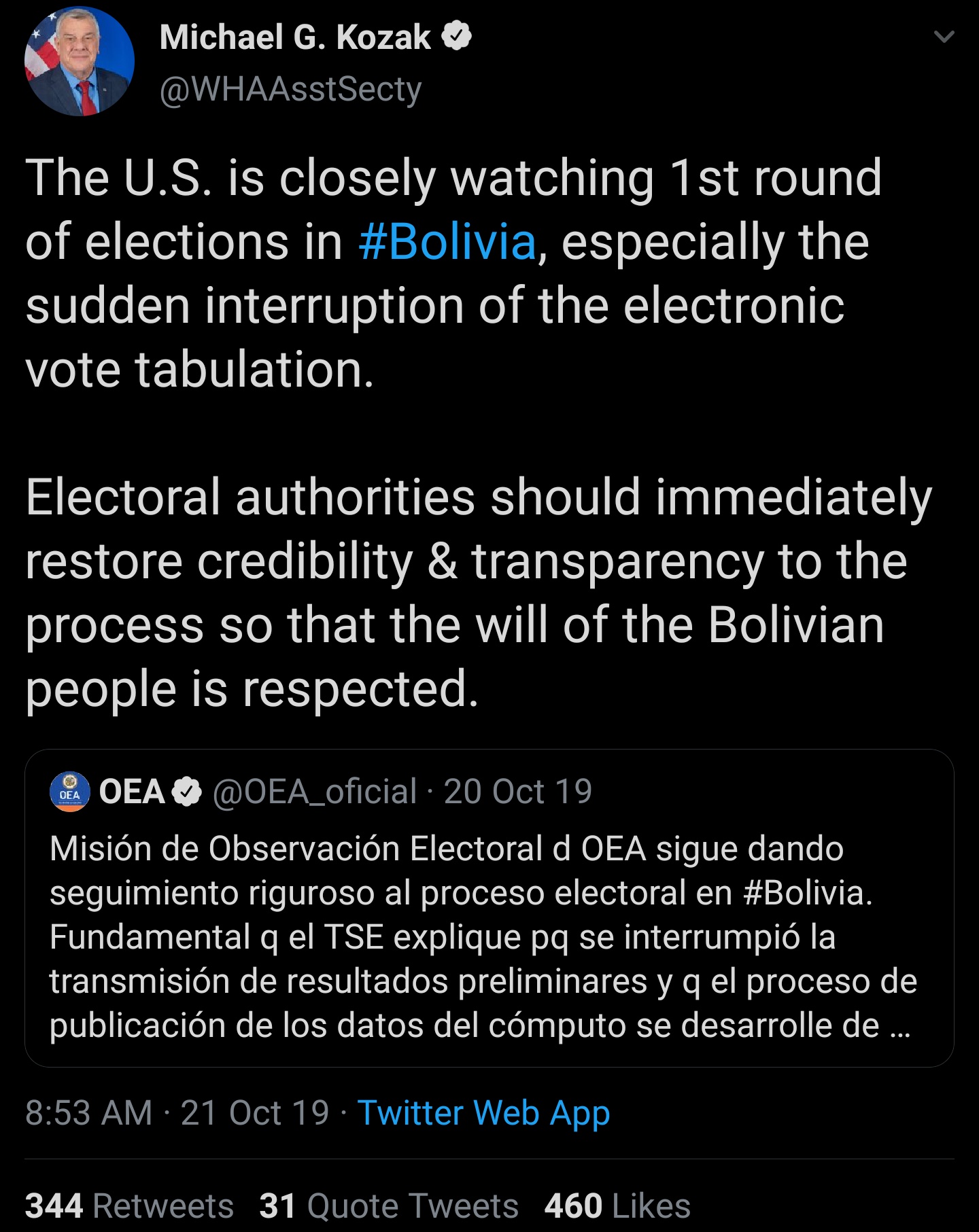 Article on Just The News discussing irregularities in Wisconsin that jeopardize the validity of tens of thousands of votes
What does all this mean?
It means that the Democratic Party has just mounted (and apparently successfully) the biggest voter fraud operation in American history, and stolen the election out from under the nose of the American people, all to bring down the first President in my lifetime who hasn't started a new war. The President who took on big tech. The President who took on critical race theory. The President who ended the PATRIOT Act.
Donald Trump is far from perfect. But he has fought for us and he has made our enemies very afraid. So afraid that they've gone well beyond their usual levels of dishonest and criminal behavior. That alone was reason enough to support him in the election, and that's why we need to stand by him now.
What can we do?
Right now, this election is going to the courts. It is my sincere hope that the judicial system will sort out this mess, establish that fraud occurred, and correct the results. But if they can't, or if they don't, Republicans still have one option.
The US Constitution, Article II, Section 1, says:
Each State shall appoint, in such Manner as the Legislature thereof may direct, a Number of Electors, equal to the whole Number of Senators and Representatives to which the State may be entitled in the Congress: but no Senator or Representative, or Person holding an Office of Trust or Profit under the United States, shall be appointed an Elector.
(emphasis mine)
Supreme Court precedent, including McPherson v. Blacker (1892), establishes that the state legislatures have a plenary and inalienable power to choose their state's electors – a power that was almost used in the hotly contested 2000 Presidential election between George Bush and Al Gore.
And Republicans control the state legislatures in Michigan, Pennsylvania, Wisconsin, and Arizona (that I have checked so far). That's a total of 57 electoral votes that could be flipped to Trump from Biden. This would change the outcome of the election – if only Republicans have the will to do it.
Normally, overriding the will of the people in the selection of a President would be political suicide. But, if we know there was fraud and our election was stolen from us, and if the courts ignore this fact or cannot sufficiently disambiguate valid and invalid ballots to offer relief, we have to call upon our representatives to act in our interest, as we elected them to do, and return this election to the American people by overriding the so-called "popular vote" and awarding the electors in these key states to President Trump.
I don't normally end my blog posts with a call to action, but this time I will. All of us need to do the following things:
Learn as much as you can about the massive voter fraud that took place in this election. Start with the evidence I post here, and dive as deep as you can possibly make time for.
Spread what you know to every Republican, every conservative, every American you know. Spread it on social media, spread it in person, spread it any way you can.
Contact every Republican elected official who represents you and let them know you expect them to stand by the President. Tell them you demand a full investigation and a clear, legal resolution to the many credible allegations of fraud before they accept Joe Biden as President-elect.
If you have a Republican state legislator and you live in a swing state, let them know that you want them to take action, if ultimately necessary, to save this election.
Everyone knows I'm not the world's biggest believer in democracy, but this election genuinely will decide the future of this country and the world, and we can make an impact. Join me.